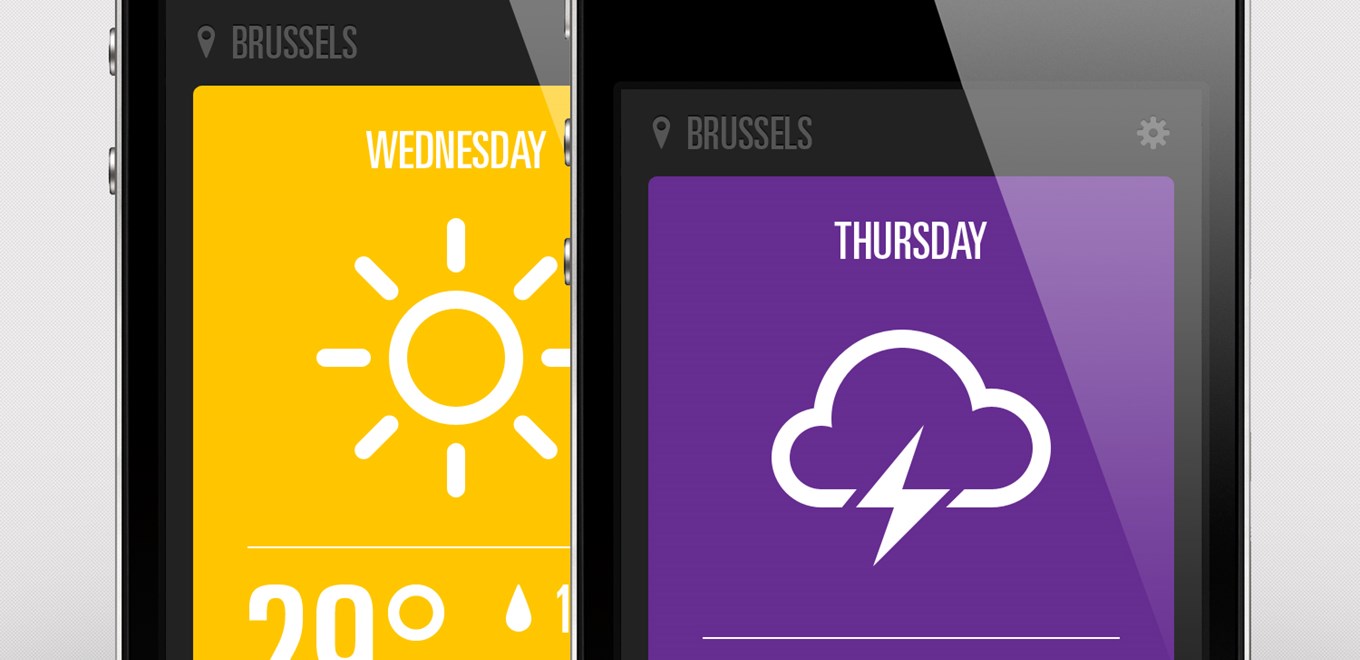 23 Apr 2014
Weather Apps Most Popular for Both Android and iOS
Weather apps remain the most popular category of apps across both Android and iOS platforms, according to a recent survey conducted by Forrester. Out of a total of 28,000 users polled, weather apps were the most habitually used, comfortably beating social networking, navigation & mapping, and gaming apps.
The report states that a whopping 71% of iPhone users and 65% of Android users check their weather apps regularly – the highest engagement levels for any genre of app. These stats are backed by Yahoo CEO Marissa Mayer's declaration that the company's weather app is the number 1 ranked app in over 20 countries, with daily usage rocketing by 150% since its launch. The Accuweather and Weather Channel apps come second and third respectively in terms of overall popularity over both dominant platforms according to Applause analytics.
Weather apps clearly represent a huge market with enormous financial potential for developers. However, to create an app that users will readily adopt requires a fresh approach. Developers need to look to pioneering and disruptive new APIs, ones that offer more than standard weather content – but also innovative querying options and powerful meteo-targeting capabilities.  By utilising new developments in weather APIs, developers can create exciting and cutting edge applications to satisfy consumer demand for weather information – and gain a share of this lucrative market.