The Complete Guide to Weather Based Marketing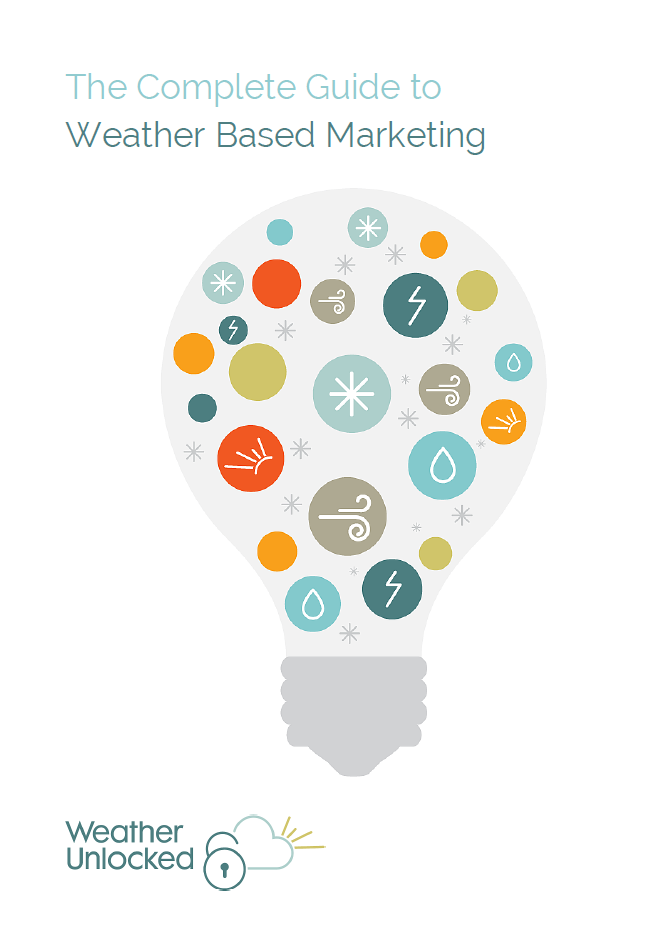 This white paper is a comprehensive guide to weather based marketing - intended for marketers, brands, and advertising technologies.
It contains tips on how to create a successful weather responsive marketing campaign.
For marketing platforms and ad technologies, this paper explains how to implement a weather targeting capability to add value to your offering.
Find out how weather affects the sales of a range of products and services – and why weather data is the most agile, accurate, and effective dataset for contextual targeting and adaptive messaging.
Weather not only influences what we buy, where we go, what we eat and what we wear – but it also affects our mood.
For marketers, it is virtually the only real-time dataset that can actually be leveraged to tap into the consumers' psyche at any given moment in time.