In this tutorial we'll show you how to choose the right WeatherAds plan for you.
You can view our pricing plans here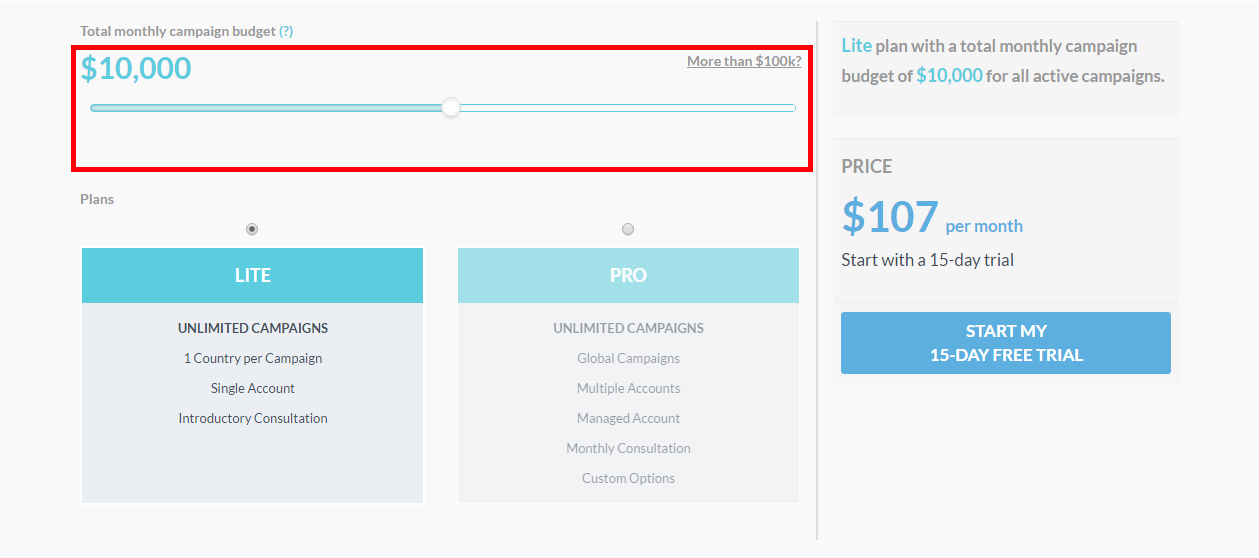 Step 1:
Select your total monthly AdWords spend for those campaigns you want to weather target.
This will determine the cost of WeatherAds application.
Example:
Let's say you have 5 campaigns running in AdWords. Out of those 5, there are 2 that you want to weather target.
Each of those 2 campaigns has a monthly budget of $5,000.
This means your total monthly campaign budget is $10,000.
So in this example you would move the slider to $10,000.
NOTE: You can upgrade or downgrade your plan at any time from within the application - so don't worry if you're unsure what your budget is – you can always change this at a later time.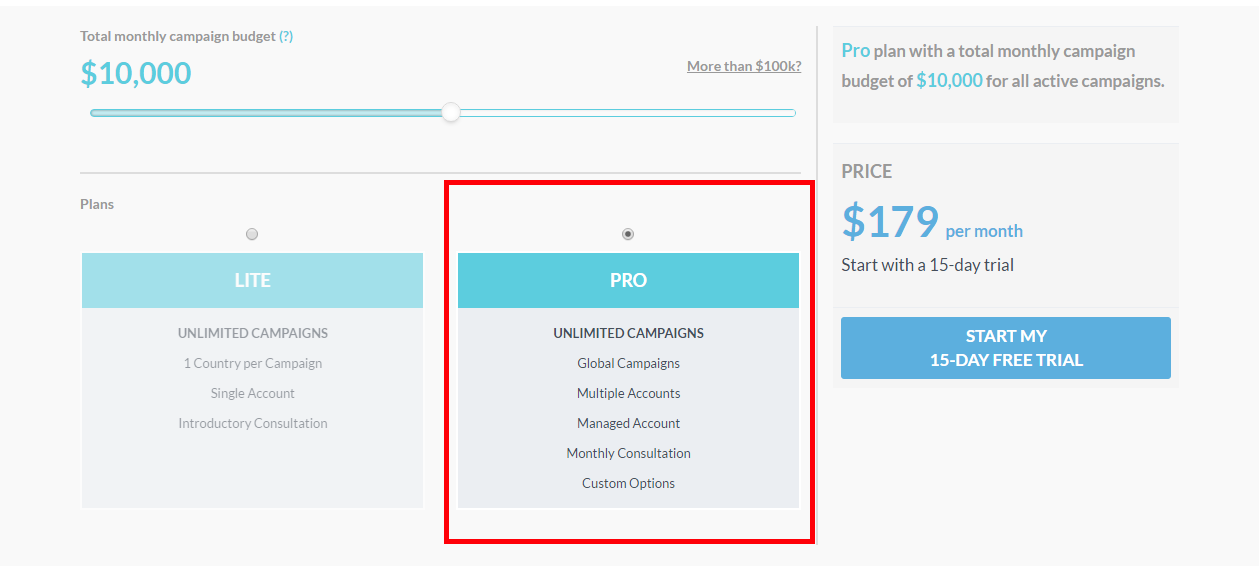 Step 2:
Next you need to pick between the LITE or PRO plan.
The benefits of the pro plan is it lets you manage multiple AdWords accounts through a manager account. We would recommend this plan to businesses who manage more than one account in AdWords, such as ad agencies.
Another benefit of the Pro plan is that it comes with extra consultations and support to ensure you are getting the most out of the service.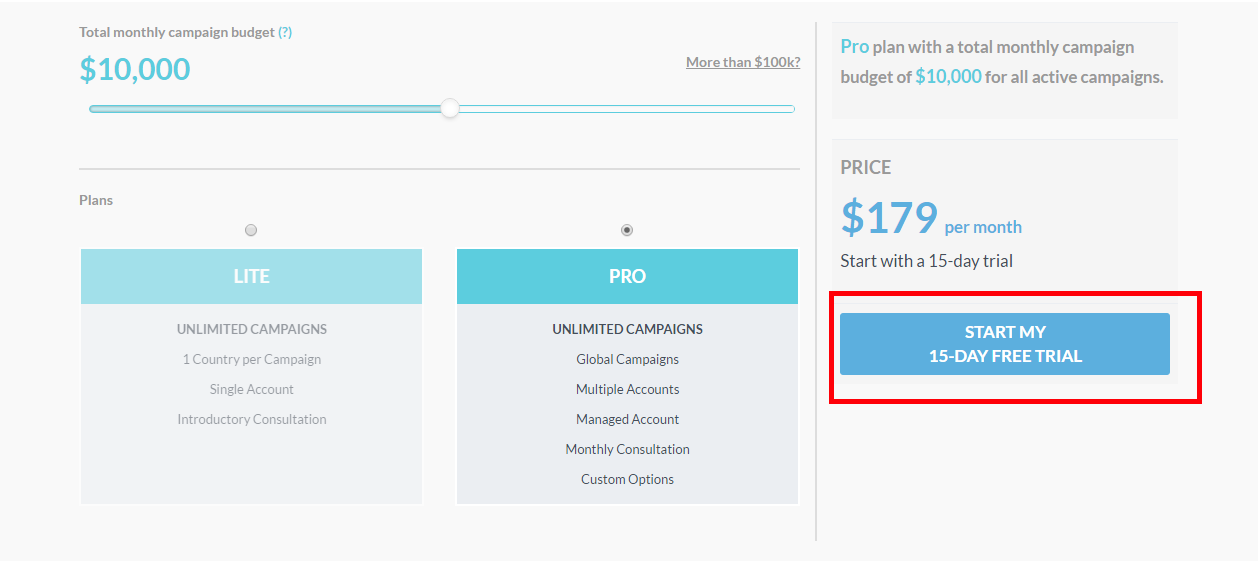 Step 3:
Once you have decided on a plan, simply hit 'START MY 15-DAY FREE TRIAL'. You will not be charged during the trial period, and you can cancel it at any time.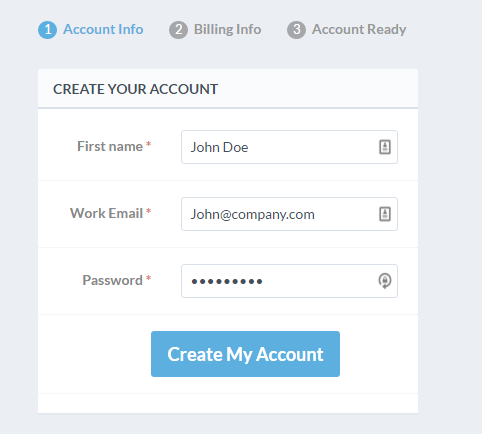 Step 4:
Enter your name, company, and choose a password. Hit 'Create My Account'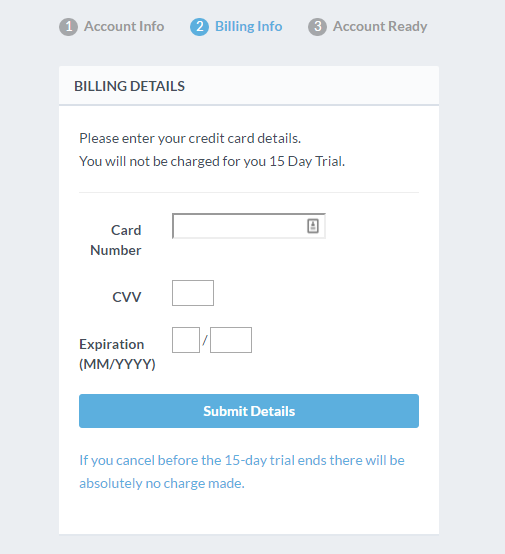 Step 5:
Complete your billing information.
NOTE: Your account will not be charged for the 15 day free trial.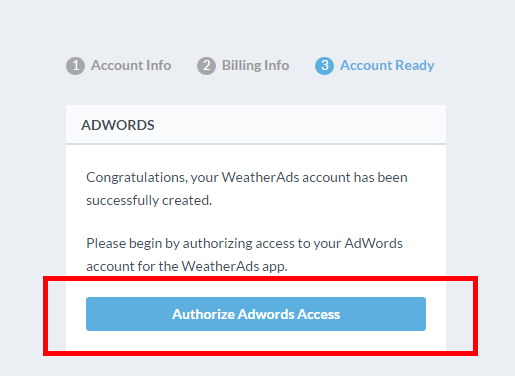 Step 6:
The last step is to Sync your Google AdWords account with WeatherAds.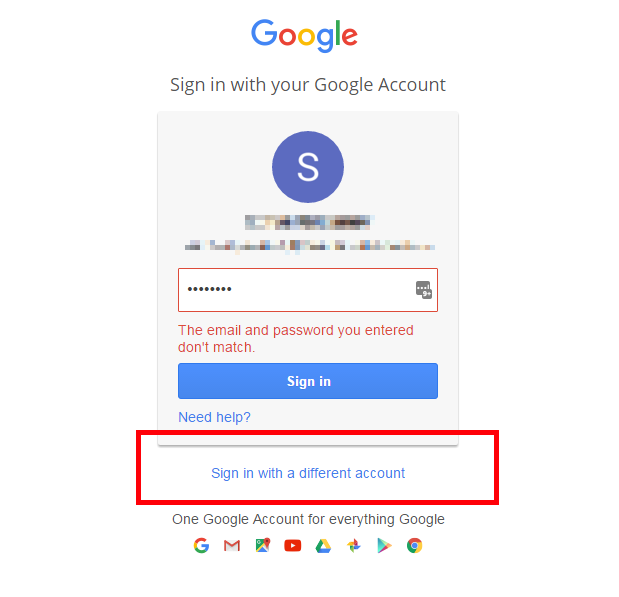 Make sure you have selected the Google login which is associated with your AdWords account , and click 'allow'.
That's it! You've completed the set up process and are now on the 15 day free trial. You will automatically be redirected into the app.
To access the app in the future simply go to https://apps.weatherunlocked.com/weatherads