How Weather Affects Mood
Weather targeting is not just about tying a particular product to the weather (although this is a big part of it). Weather data can also be used by marketers to tap into the consumer's psyche at any given moment in time.
Understanding the customer's mindframe, and tailoring marketing messages accordingly, will result in a much more potent campaign strategy. A message that delivers timely and relevant information, in a tone that resonates with the consumer's mood, will elicit far greater purchase intent.
Exposure to sunlight has been proven to increase our willingness to spend money on products/services by up to 56%.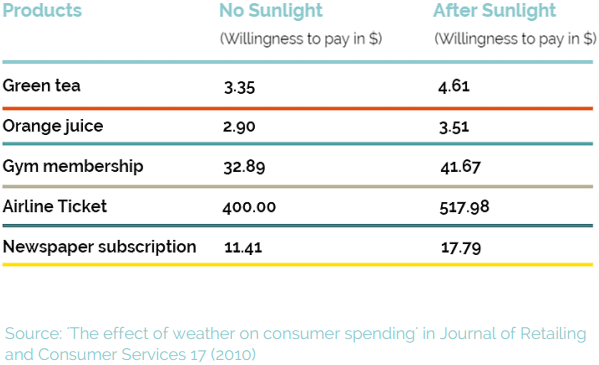 Negative moods caused by bad weather can make consumers respond better to negative messaging e.g. fear-based ads. This hard-hitting by the The American Dental Association drove significantly more sales on dark, gloomy days than a positive message about healthier teeth and whiter smiles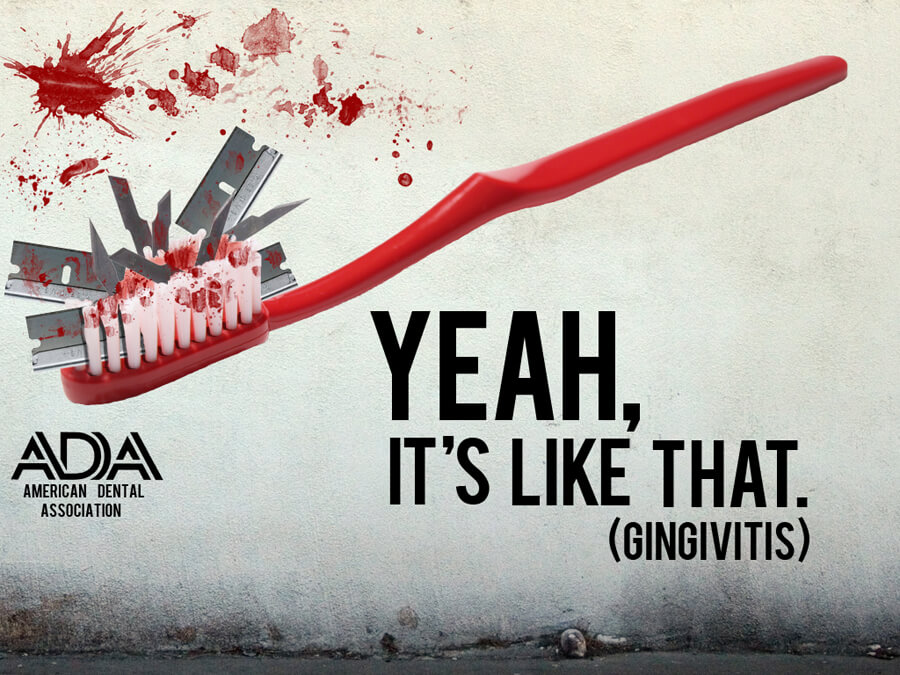 Cold, wet, and windy weather forces people to stay indoors, and triggers an increased use of coupons and gift cards for food delivery services such as pizza.
An advert is likely to have a greater influence if the consumer is in warm surroundings (but not too hot) with optimum ambient temperature being between 75-77° F, or 24-25° C.
A large online shopping portal found that for many 'weather-neutral' products there's a direct correlation between ambient temperature and purchase intent with an optimal point of around 30-35° C.