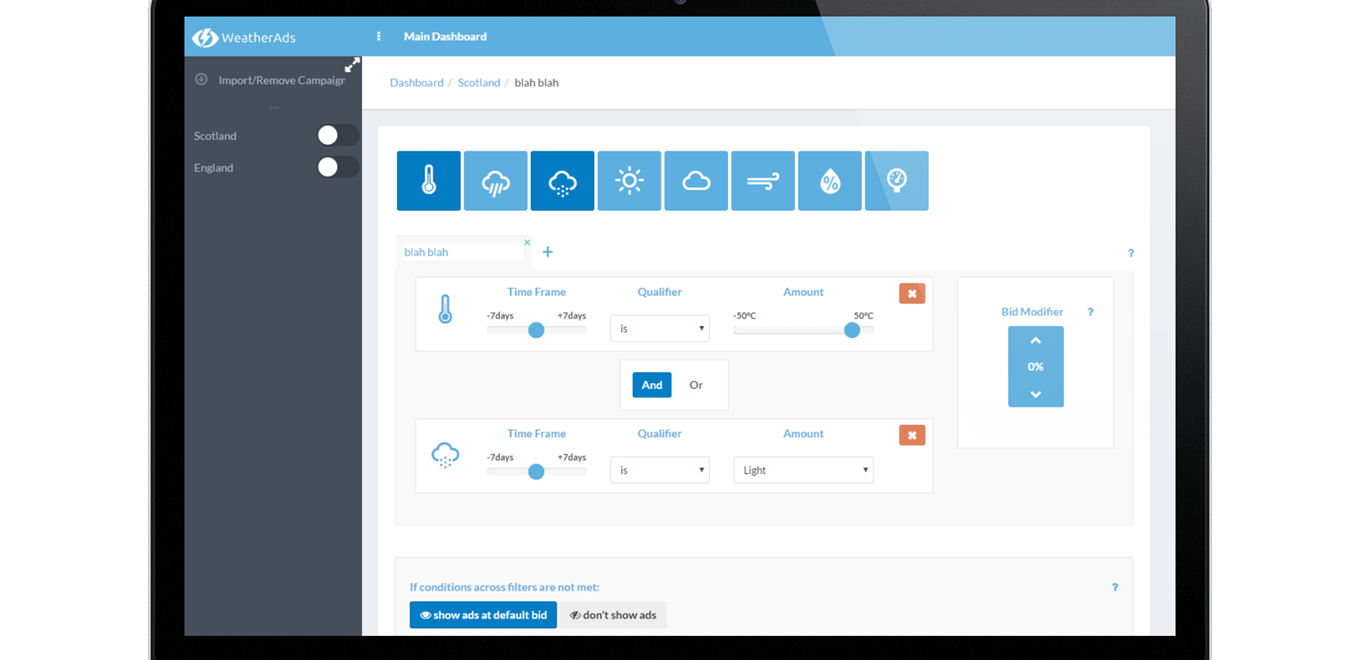 12 Sep 2016
WeatherAds' New Scheduling Feature Makes AdWords Weather Targeting a Breeze
WeatherAds, the innovative weather targeting tool for AdWords, has released a new scheduling feature meaning you can now target based on hours of the day, days of the week, and frequency of weather occurrence over multiple days.
For example a brand could choose to show their ads only during the day, when they know visibility and engagement is highest, and pause them at night. Alternatively, they could activate their ads only if a sunny weekend was forecast.
With these new features, marketers now have the power to engage their audiences with unprecedented agility and precision at key weather moments.