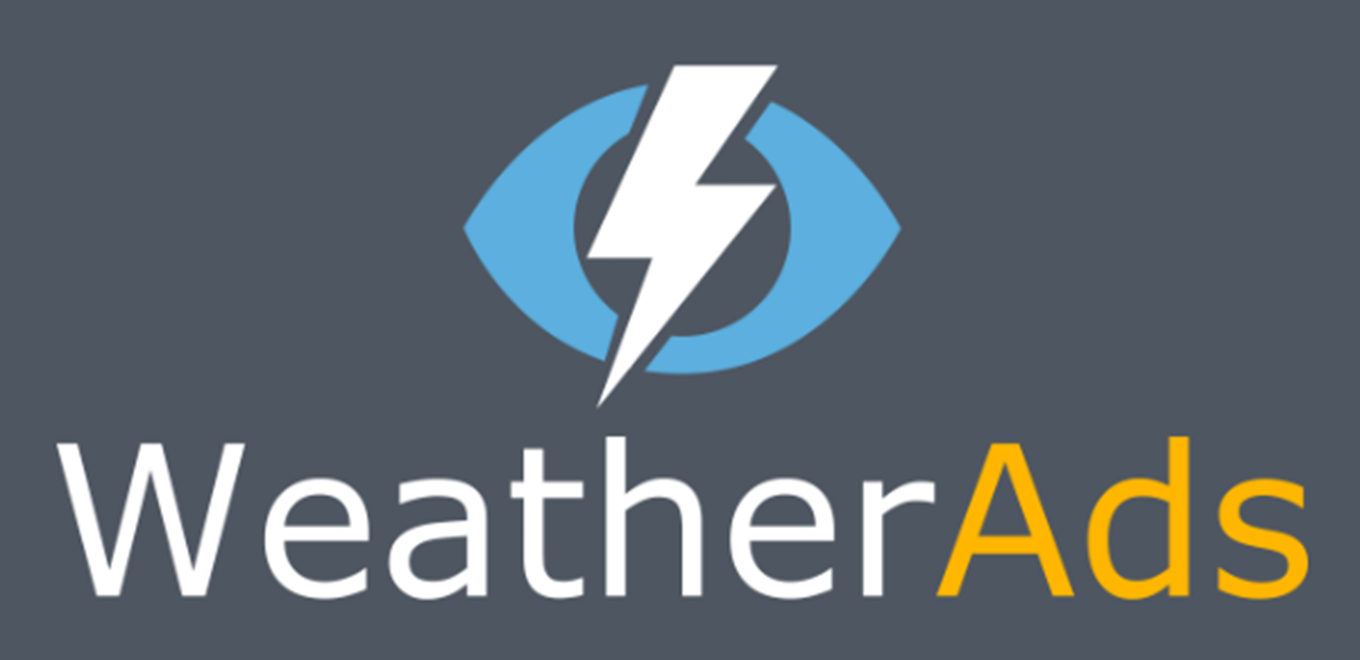 24 Jun 2016
We've Launched WeatherAds - A Weather Targeting Tool for AdWords
Weather Unlocked Launches WeatherAds - A Targeting Tool for AdWords
We're excited to announce the launch of our new solution WeatherAds – a cloud based weather targeting tool for Google AdWords. It enables users to trigger ads, change creative, and modify bidding logic based on weather. It is unique in offering an off-the-shelf, pay as you go, weather targeting solution without the need for coding.
With an estimated 20% of all products and services considered weather sensitive the WeatherAds solution has broad industry application for marketers; food & drink, apparel, automotive, travel, home & garden, insurance, leisure, health and beauty, and energy to name just a few market sectors. The WeatherAds tool is designed for any campaign managers working for small or larger businesses, brands or agencies alike. 

WeatherAds lets users choose from a variety of past, current and forecast weather conditions including temperature, sunshine, cloud cover, wind, rain, snow, humidity and UV index, or any combination of these, to create customised targeting filters for their AdWords campaigns. 
Once the filters are created, WeatherAds uses these to automatically control campaigns based on the selected targeting criteria – increasing or decreasing the bidding price for relevant ad slots, only showing ads at the contextually most relevant moment, or pausing campaigns completely if conditions are not desirable.
For example, an outdoor clothing brand could show banner ads for their range of waterproof jackets a day before its forecast to rain, with the message "looks like it's going to be a wet weekend – get this raincoat for half price".
WeatherAds can significantly increase ad click-through rate (CTR), conversion rate and ad quality score, whilst reducing the cost-per-click (CPC). It can increase ad cut-through and yield higher returns on the client's ad dollar for weather sensitive products. WeatherAds can be used on its own, or combined with other AdWords targeting criteria such as mobile targeting and dynamic re-targeting to create a highly effective engagement strategy for weather sensitive brands. 
John Armstrong, the Product Director at Weather Unlocked said "Our intention has been to deliver an easy to use, cost effective weather targeting solution for PPC campaign managers. With the launch of WeatherAds I think we have succeeded, and work is already underway to make the solution available for use with Facebook and Bing Ads."